Sophie Lèbre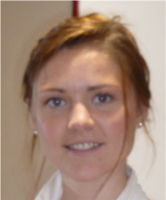 Thèmes de recherche
Sélection de variables, extraction de caractéristiques
Modèles graphiques, Réseaux bayésiens dynamiques.
Inférence bayésienne, algorithmes MCMC, partage d'information.
Applications dans 2 domaines biologiques : Régulation de l'expression des gènes et modèles d'évolution de séquence ADN.
Logiciels
Publications
MELANGE DE GLM POUR LA PREDICTION
From mixture of longitudinal and non-gaussian advertising data to Click-Through-Rate prediction
F. Bousquet, S. Lèbre and C.Lavergne, C., 24th European Conference on Artificial Intelligence (ECAI 2020).
MODELES D'EXPRESSION DE GENES : EXTRACTION D'INFORMATION DE SEQUENCE
Identification of long regulatory elements in the genome of Plasmodium falciparum and other eukaryotes
C. Menichelli, V. Guitard, R. M. Martins, S. Lèbre, J.-J. Lopez-Rubio, C.-H. Lecellier, L. Bréhélin, Plos Computational Biology, 2021, [Article]
Probing transcription factor combinatorics in different promoter classes and in enhancers
J. Vandel, O. Cassan, S. Lèbre, C.-H. Lecellier and L. Bréhélin, BMC Genomics, 2019, 20:103. [Article] [Preprint]
Probing instructions for expression regulation in gene nucleotide compositions
C. Bessière, M. Taha M., F. Petitprez, J. Vandel, J.-M. Marin, L. Bréhélin, S. Lèbre and C.-H. Lecellier, PLoS Computational Biology, Public Library of Science, 2018, 14 (1). [Article] [Preprint] [Supp. Mat.]

ANALYSE DE SEQUENCE : GENOME ET MODELES D'EVOLUTION
INFERENCE DE RESEAUX
Articles

Livre

Bayesian Networks in R with Applications in Systems Biology
R. Nagarajan, M. Scutari, S. Lèbre, Springer-Verlag Use R series, Use R!: Vol. 48. Springer. [Livre]

Chapitres de livre

Nonhomogeneous Dynamic Bayesian Networks in Systems Biology
S. Lèbre, F. Dondelinger, D. Husmeier, In Next Generation Microarray Bioinformatics : Methods and Protocols
(J. Wang, A. C. C. Tan, T. Tian) Series: Methods in Molecular Biology, 2012, Vol. 802, Chapitre 13, pp. 199-213. [Livre] [Chapitre]
Recovering Genetic Network from Continuous Data with Dynamic Bayesian Networks
G. Lelandais and S. Lèbre, In Handbook of Statistical Systems Biology (eds M. P. H. Stumpf, D. J. Balding and M. Girolami), John Wiley & Sons, Ltd, Chichester, UK, 2011, Chapitre 12 [Livre][Chapitre].
Modeling a Regulatory Network Using Temporal Gene Expression Data: Why and How?
S. Lèbre and G. Lelandais, In Automation in Genomics and Proteomics: An Engineering Case-Based Approach: MIT and Harvard interdisciplinary special studies courses
(R. Benson, G. Alterovitz and M. Ramoni, ed.), Mars 2009, Chapitre 4. [Livre]

Mémoire de thèse : Analyse de processus stochastiques pour la génomique : étude du modèle MTD et inférence de réseaux bayésiens dynamiques. [PDF]
Co-encadrements de thèses
Principaux Enseignements
Probabilités et statistique (Estimation et tests).
Logique et ensembles (Connecteurs logiques, Théorie des ensembles, Applications, Relations, Démonstrations).
Fouille de données (Classification supervisée et non supervisée, Analyse de données en grande dimension, Recherche opérationnelle).
Bases de données : modélisation, conception et langage SQL (mysql, postgresql, sqlplus, open office base).
Programmation Orientée Objet (Java).
Bioinformatique (Inférence de réseaux de régulation de gènes).
CV
Contact
Sophie Lèbre

Maître de conférences

Université Paul Valéry Montpellier 3
UFR6 - département MIAp
Bureau B.109

IMAG - UMR 5149
Equipe probabilité et statistique
Bureau 9.218
Tél : +33 (0)4 67 14 39 57

courriel : sophie.lebre @ univ-montp3.fr